Summer Associate Writing
In this master class designed for summer associates, you'll use a high-profile legal memo to discover ways to improve your organization, marshal authorities, and write more concisely.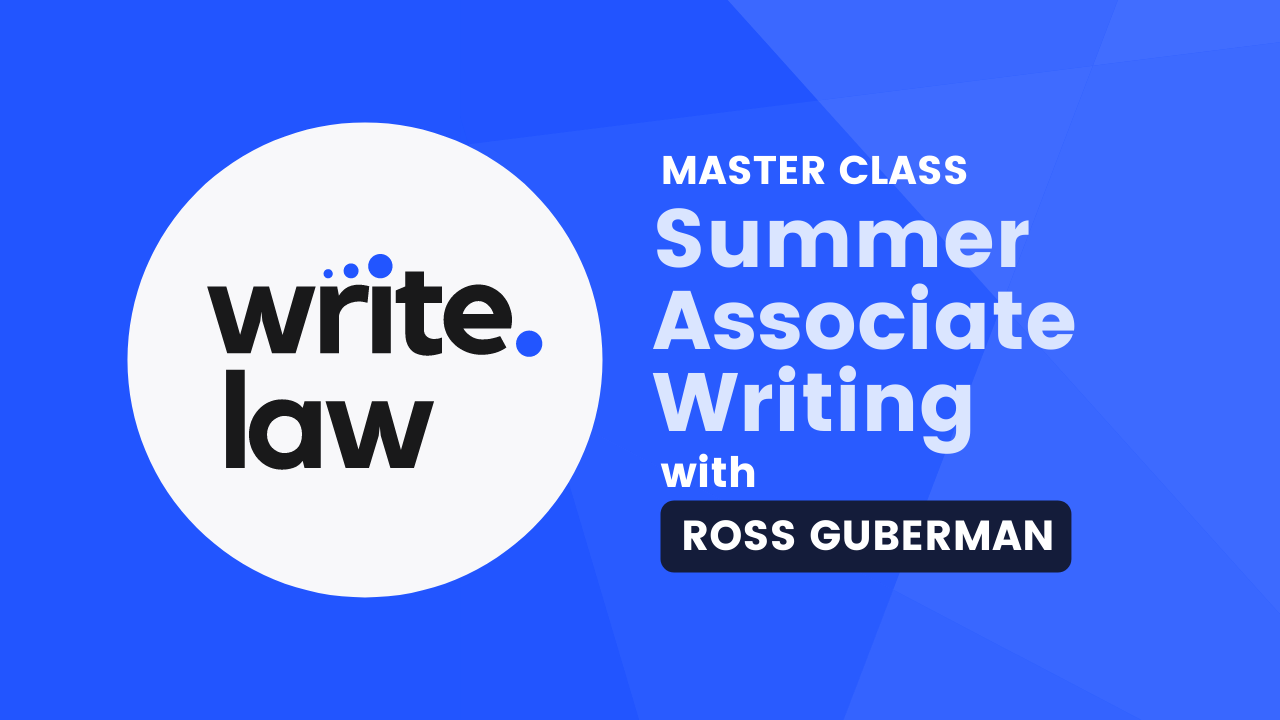 Before the Master Class
Get Ready for the Master Class
Download the Model Memo
Download the model memo used throughout the Summer Associate Writing Master Class.
Warm up your writing skills
Get familiar with the Master Class and try your hand at some pre-Master Class writing exercises.
Explore additional resources
Explore additional master class resources like cheat sheets and more practice.
Master Class
Practice During the Five Steps Master Class
Click on the buttons below when prompted by your facilitator.
Brainstorming & the Big-Picture
Let your research jumpstart your organization. Then focus on your big-picture points.
Proving Your Points
Use a three-stage method to marshal support for your points.


Editing for Style
Streamline your sentences while adding polish and punch.


Mid-Class Practice
OPTIONAL: Take a 10-15 minute break with some writing mechanics practice.
Enhancing for Flow
Achieve clarity with effective transitions and other techniques.


Contract Drafting Tips
Explore tips and tricks for drafting effective agreements and other transactional documents.
After the Master Class
Master Class Resources + Activities
Post-workshop practice
Dive into even more master class practice with exercises focused on writing mechanics and flow.
Master Class cheat sheets
Download Master Class cheat sheets that will help make honing your writing a breeze.
Additional training
Dive into even more Master Class practice focused on writing mechanics, transitions, and flow.